"Look no further for a Unique, Original, Fun PCS Gift!!!!
Welcome to my PCS "Gift Shop". All drawings are 100% Unique, Hand-Made and ORIGINAL.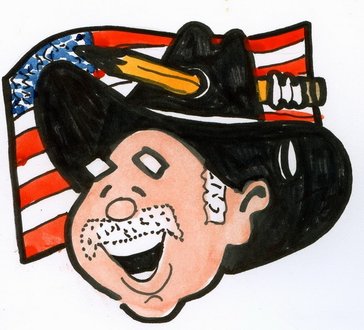 "Cartoon Bill" Crowley CREATES ORIGINAL PCS GIFTS . Hand-drawn and hand-painted gifts are far better than a plaster gift made in some country you never heard of. Your gift will be one that will "never be forgotten". So, contact "Cartoon Bill" soon and yes, you will have your gift in your hands on time. Before starting on creating the gift, Bill needs to know the (1) person's first name or nickname ( that is to appear on the artwork ). (2) photo or photos of the person, unit patch if you want it in the drawing, (3) some personality quirks, favorite expressions, favorite sports team, etc., etc. Anything to make it a really unique and personal gift. All gifts are painted in watercolor and are easy to frame. hesitate to inquire.
---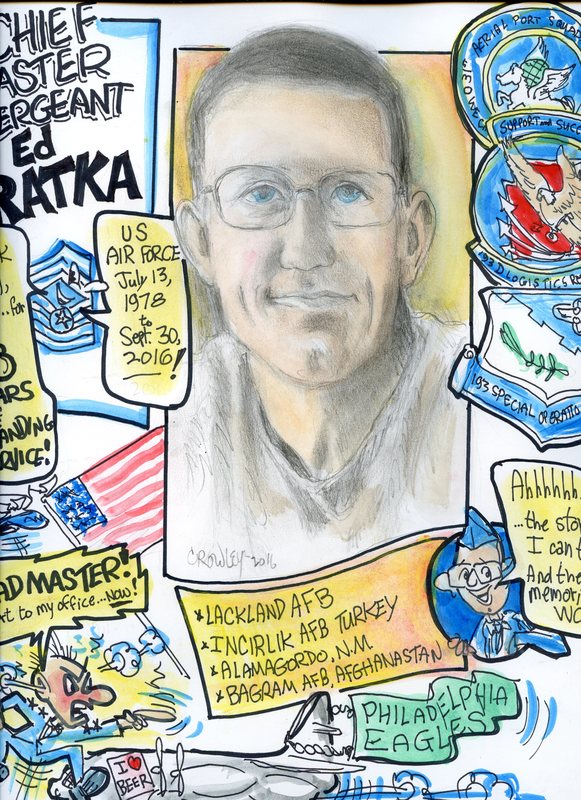 | | |
| --- | --- |
| NEW! NEW! Why not give either a cartoon of the children...OR...a pencil portrait drawn from photos??!! Also, if requested, I'll leave room on the drawing paper for the child or children to write messages! PERSONAL NOTE: I've never liked the phrase "military brats" Let's refer to them as what they are...they're your children or his or her children...and when deployed, the children really miss their parents. And visa versa. A pencil portrait will be life-like and sensitive. The cartoon version will be "fun to look at". I'll do my best for every request, I assure you. Bill Crowley, artist | |
"Are you looking for a PCS gift that you would be proud to give to someone??? A gift that "will always be remembered."?? Well "Holy ABUs!!! We found the right artist!!! Let's have "Cartoon Bill" create the PCS gift!!!"
ORIGINAL hand-drawn, hand-painted PCS GIFTS are my specialty. And they are "Made in USA" by an American and not in some Country you never heard of. ADD humor to your next PCS gift. It will be the one gift that "will never be forgotten"!
NOTE: if you are stationed in the Colorado Springs, CO area, stop by my studio in the center of OLD COLORADO CITY...by appointment only, however, because I'm always in and out daily and don't want to miss you. Thank You.
Looking for an ORIGINAL PCS gift? All of my artwork is hand-drawn and hand-painted. .

Phone: 719 471-2704 e-mail: bill@cartoonbill.com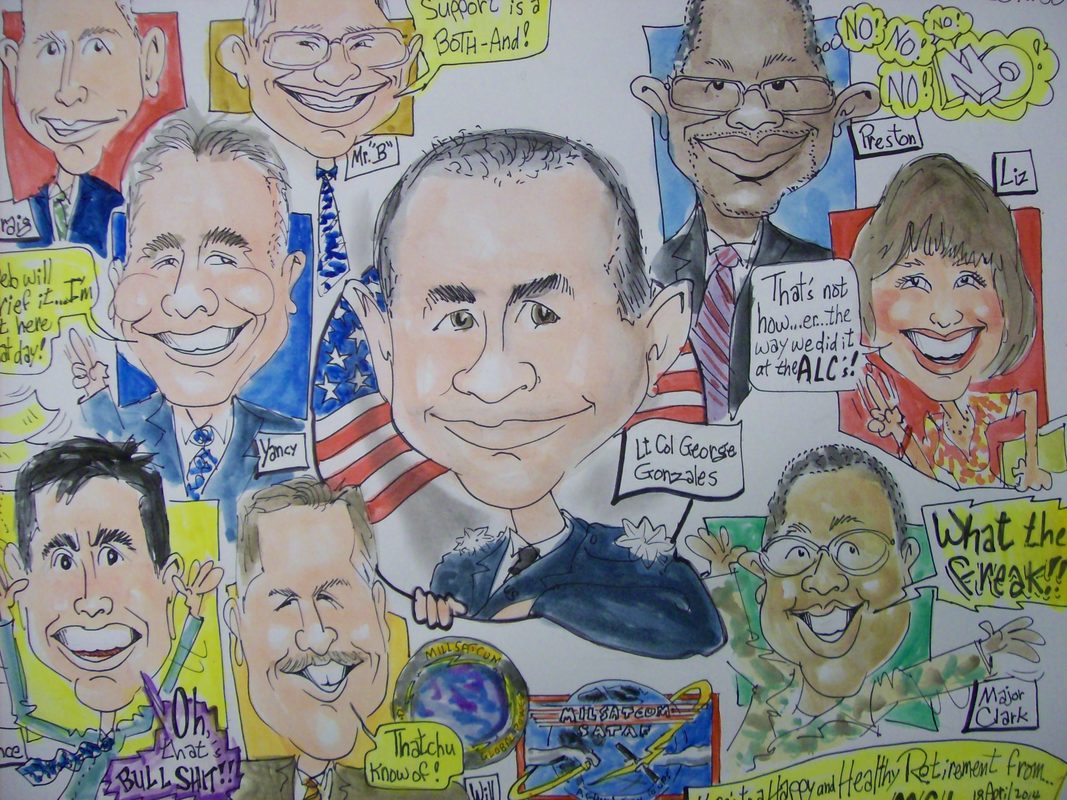 Consider my studio as "Headquarters for One-Of-A-Kind PCS Gifts. Shown above are two pencil portraits, from photos, painted with watercolors. Please view my other samples. Most drawings are on 11" X 14" paper and painted with watercolors, hand-drawn and hand-painted. Totally original.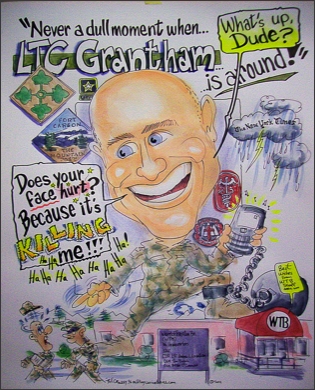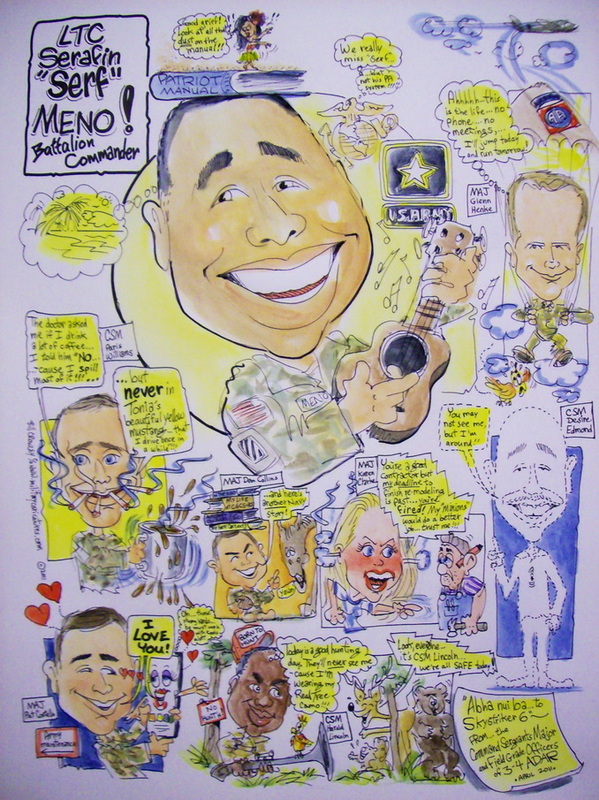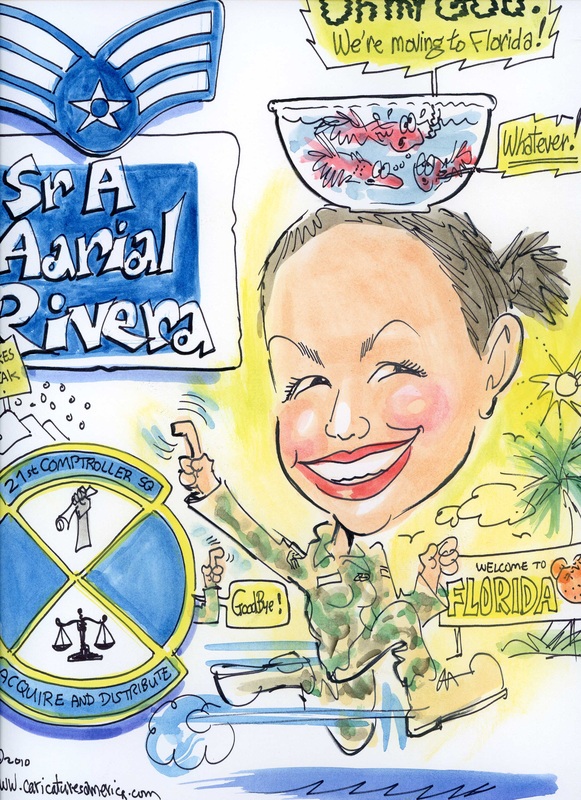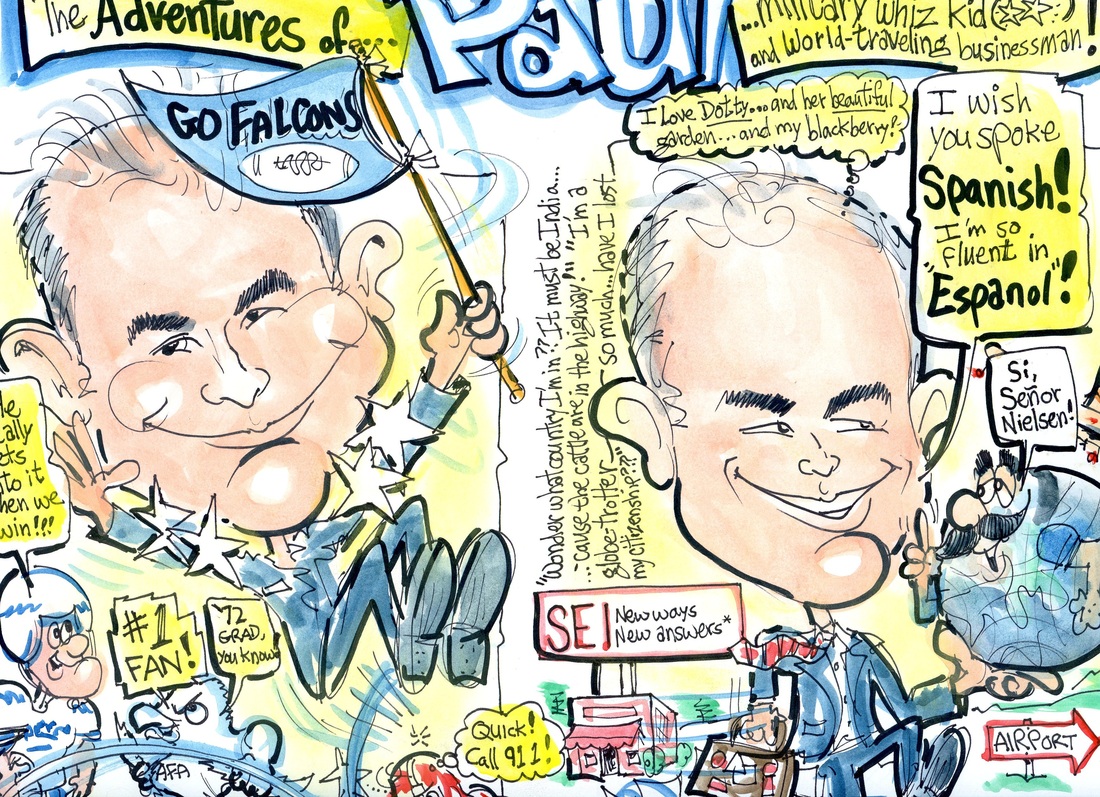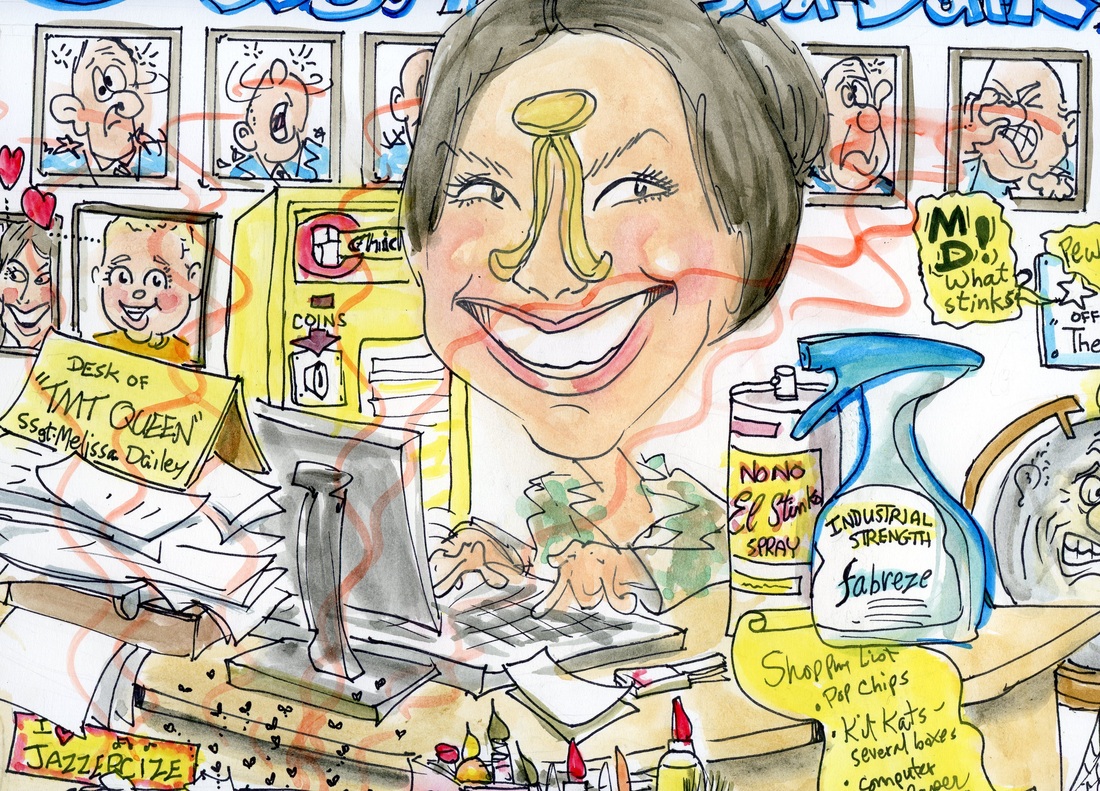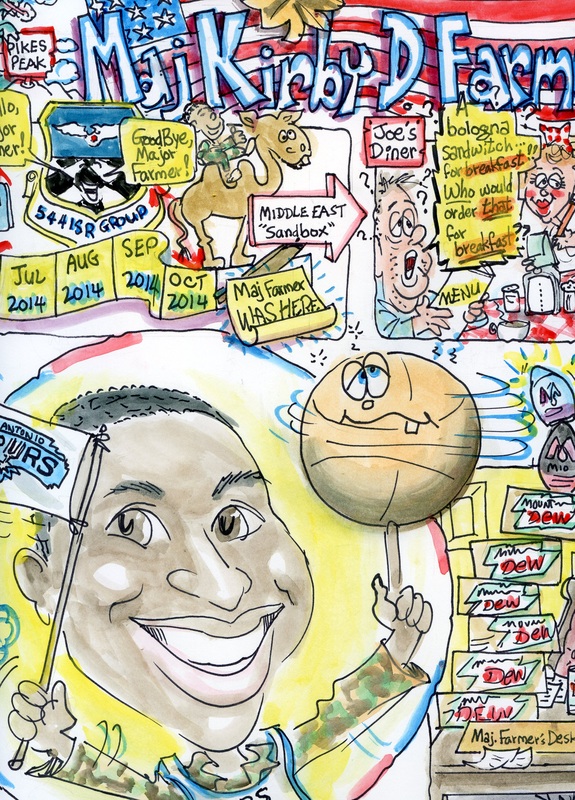 PRICES ( have NOT changed in years) :11"x 14" $65.00 * 16 x 20" $75.00 * 18" x 24" $85.00 NOTE: these prices are for ONE person in the artwork. Occasionally some add the children or spouse to the artwork. $10.00 per. Add $5.00 shipping. They are always shipped FLAT. If you have questions, please ask. E-mail is BEST! bill@cartoonbill.com