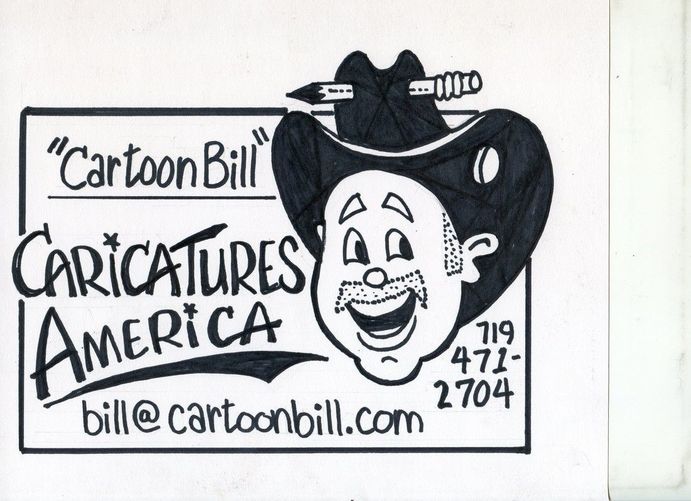 I'll draw comical souvenir sketches ( in minutes ) of your guests at your holiday party. I have a couple of DATES OPEN.
CARICATURE GIFTS ARE​ NEVER FORGOTTEN. 100% uniquite, personal, and hand made~!!!
are you looking for an artist/cartoonist to create an ORIGINAL ONE-OF-A-KIND "Caricature Gift" from your photos?? HOORAY! That's what I have doing for people world-wide...since 1971...and still LOVE it!!! It's EASY for you, CREATIVE for me, and FUN for those that receive an ORIGINAL GIFT, made in Historic Old Colorado City in Colorado Springs, CO. Just email or deliver photographs to me, description of the theme and I'll glue myself to the drawing board until I'm happy that "I've nailed it"...making your quest for a ONE-OF-A-KIND gift over. It will be a gift that is NEVER FORGOTTEN...because it was created FOR and ABOUT THEM...a true rarity in today's world.
Make this year the year that you give ORIGINAL, HAND-MADE gifts. Trust me, they're not difficult to find! Thank You!
Don't' delay! Now is the time to order your "never-to-be-forgotten gift" or book me for your HOLIDAY PARTY...e-mail me is BEST way to contact me.